International acclaim for Waldorf Astoria Edinburgh in Hotels.com Loved by Guests awards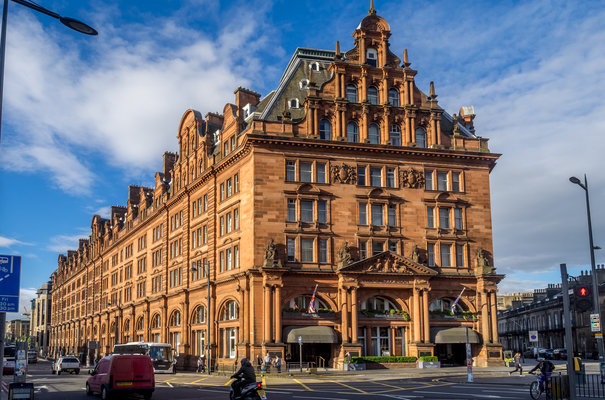 Waldorf Astoria Edinburgh – The Caledonian has been recognised with a special Loved by Guests award from Hotels.com for being 'among the very best' hotels in the world.
Based on verified guest reviews, the award recognises the hotel's fantastic work in delivering exceptional levels of guest service. Knowing that reviews are becoming more influential and important to guests when considering where to stay, Hotels.com looked at more than 25 million guest reviews on its website to pick the winners.
The hotel's General Manager, Dale MacPhee said: "We are absolutely thrilled to receive this mark of recognition from people around the world who have stayed at the Waldorf Astoria Edinburgh. Our team work hard to ensure every guest has a truly unforgettable experience at the hotel and this goes to show they are doing an exceptional job."
Earlier this year, the hotel was acquired by Twenty14 Holdings for £85m and has an exciting refurbishment and expansion planned for 2019.
Adeeb Ahamed, Managing Director of Twenty14 Holdings said: "We are extremely elated and honored to have Waldorf Astoria Edinburgh be recognized for this award from Hotels.com. This is a true pat on the back for the dedication and passion that the entire team has put forth in making the hotel a standout property for guests."
Formerly a Victorian railway station, the Waldorf Astoria Edinburgh – The Caledonian has an incredible amount of charm and its reputation for style and excellence has attracted generations of locals, international visitors and notable personalities for over one hundred years.